Deck 115 Pool Restaurant & Bar
A meal by the pool | Venue operated by a 3rd party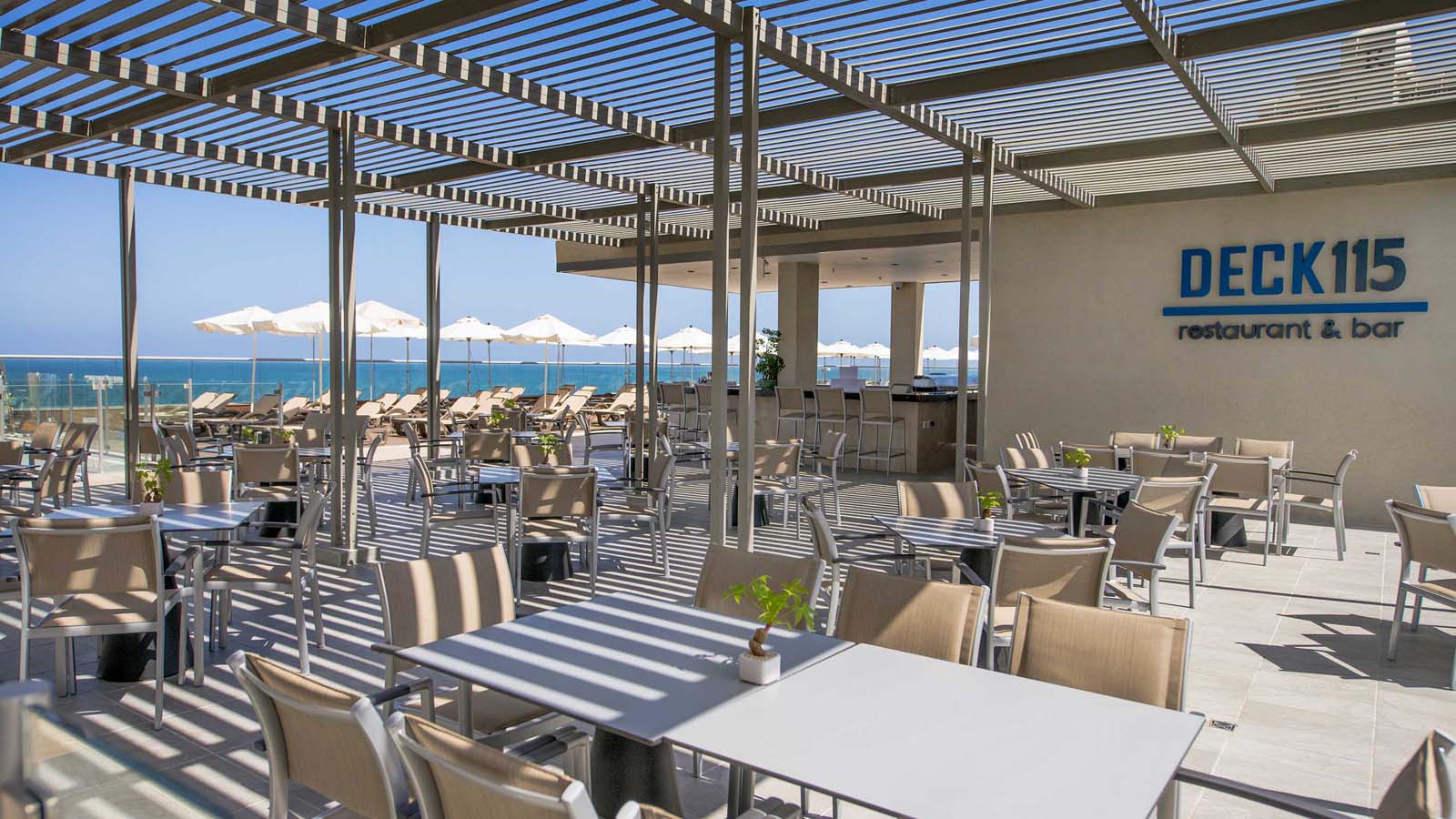 We are Open!
Deck 115 Pool Restaurant & Bar is where our guests can spend cheery mornings and joyful afternoons.
Lie by the pool and sip on a refreshing cocktail or grab a vitalizing snack between one swim and another.
The classic international menu based on salads, sandwiches and easy snacks is perfect to have a quick meal by the pool while enjoying the stunning panoramic view over the see.
Opening hours
Bar | daily from 10.00 am - 6.00 pm
Restaurant | daily from 12.00 pm - 3.30 pm

Excellent venue for your events